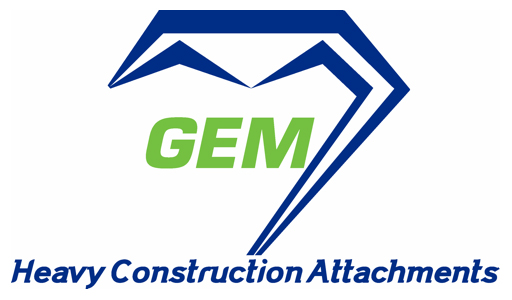 In today's competitive market, GEM prides themselves on quality.
Having been in business since 2011, they understand their customers' requirements better than most. This is why they place a great deal of importance on the look and longevity of the coatings they finish their GEM manufactured Heavy Construction Products in.
Jamie Adams (Sales & Product Manager) believes Environmental Coatings have proven time and again that their custom formulated products give him the confidence needed to grow and progress, knowing their attachments will look good and have the protection needed for the duration.
When questioned about speed, Jamie replied – "When the order books are full and time is of the essence, using ECI's 2k Urethane system throughout, allows our paintshop the application speed and drying time needed to fulfill even the toughest of timelines, while retaining the quality and look we aspire to in our growing range of GEM attachments."
TRM Manufacturing is based in NE Ohio. The majority of their engineers, sales staff and management have been in their industry for their entire careers and all have the same goal – to provide their customers with the best quality and dependable products in the industry. A goal shared and supported by Environmental Coatings.
---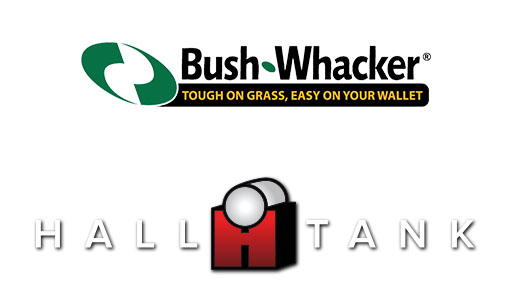 When people buy a Bush-Whacker rotary cutter for farm or highway work, they expect it to last- and that includes the paint. We've been using ECI paint on our mowers since 2010, and it gives us the high gloss, durable finish we want on everything we ship.
In 2012, we switched to ECI paint for our above ground storage tanks at Hall Tank with the same great results we have had at Bush-Whacker.
ECI custom formulates the paint to our spray systems, so we have less setup time, smoother blemish free application and almost no finish rejection. All that saves time and money.
Robert Hall
President
The Hall Group
---
At MK Morse we produce hole saws and hack saw blades. We pride ourselves on our consistent quality and timely delivery. ECI's custom formulated paint dries fast, and provides a custom formulated coating that allows us imprint and package immediately after painting.
This superior coating allows us to print our brand name on each saw and blade and get it to our customer on time.
MK Morse
---

"We want all of our drums looking great when they leave the plant and that's why we like the hard gloss finish we get from ECI paint. Durability is one of the chief reasons we use ECI Acrylic Alkyd paint on our products. It is custom formulated for our spray shop and goes on smooth, resisting rust and corrosive damage in tough environments. We also like the fast, one-coat finish because it saves us time and money. Even without primer, we get a tough durable high gloss finish in minutes."
Paul Ruse
Manager, Metal Drum Operations
Mauser Corporation